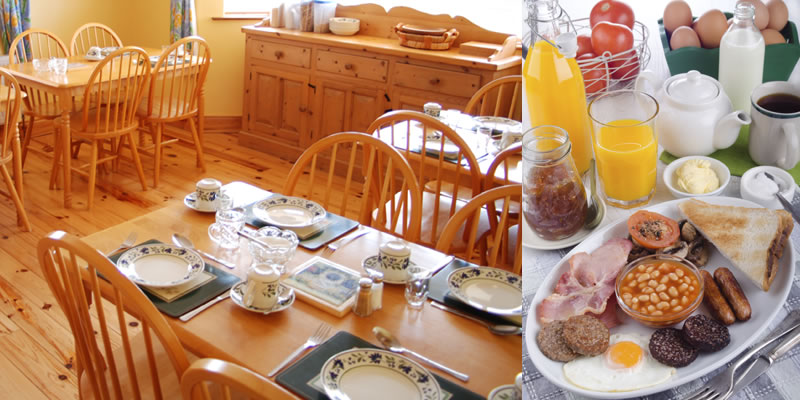 Breakfast Menu
From the buffet:
Chilled fruit juices, fresh fruit and yogurt.
Selection of cereals: cornflakes, muesli,  weetabix, bran flakes, crunchy homemade granola, and organic porridge oat flakes served with fruit or natural honey or for pure indulgence….. a splash of Bailey's Irish Cream.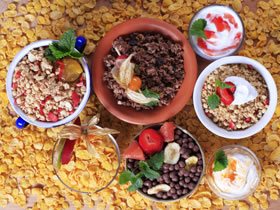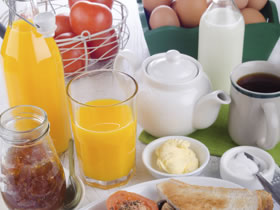 From the kitchen:
Lacken Lodge Traditional Full Irish breakfast: bacon, sausage, black and white pudding, grilled tomato and egg – fried, poached or scrambled.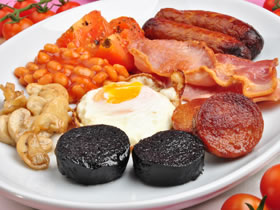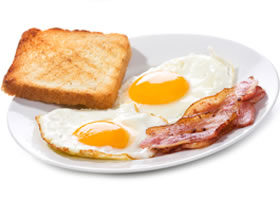 Vegetarian option: boxty (traditional Irish potato pancake), grilled tomato, mushrooms, beans, and egg- fried, poached or scrambled.
House specialty omelette with a choice of fillings.
Homemade Buttermilk Pancakes.
– sweet served with seasonal fresh berries.
– savory with bacon and maple syrup.
Mary-Ann's free range eggs scrambled, poached or boiled to your liking.
Pan-fried kippers with herb butter.
Organic smoked salmon with scrambled eggs on whole meal soda bread.
Served with a selection of homemade soda breads, scones and toast and local preserves.
All accompanied with a beverage selection of freshly brewed tea, coffee and herbal teas.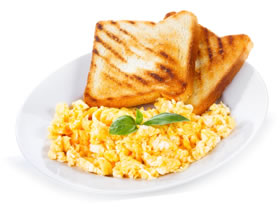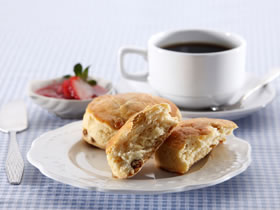 At Lacken Lodge we try to source as much fresh local produce as possible, our eggs come from a local farm where the hens range freely and happily accounting for their wonderful taste.
Should you have any special dietary needs, please let us know when you check in and we will be happy to provide a tasty breakfast alternative to your liking.
We also provide evening meals on request for €25.00 per person